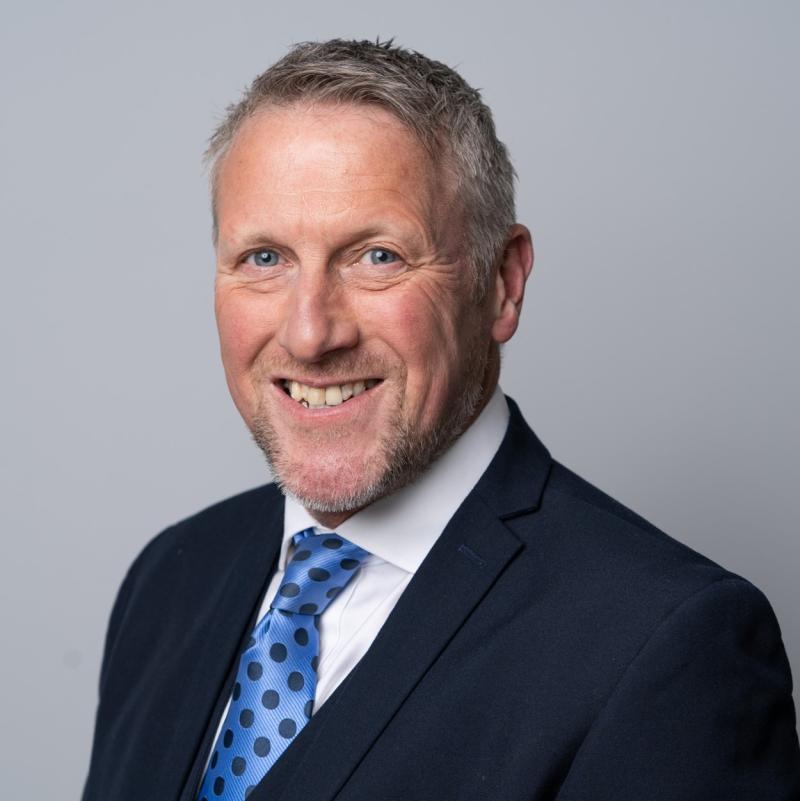 Partner - DipPFS
I have worked in the financial services industry for almost 30 years. Up to joining the team at TPO, I had spent 19 years as an independent financial adviser with Pearson Jones whilst also taking on the responsibility of Wealth Management Director.
My experience includes advising a range of private individuals, generations of families and corporate clients as well as bespoke Trust funds.
I have helped clients for many years build and position funds in personal investment portfolios and pension funds, managing assets in a bespoke manner to enable differing requirements throughout their lifetime – whilst also protecting those assets with careful estate planning where required.
Delivering practical and technical presentations to other professionals (including Solicitors and Accountants) and client audiences over the years have also become part of my CV.
Get in touch for your free consultation
What drives me?
I live near Bardsey in Leeds with my wife, Karen, and two daughters to help keep me young at heart!
I was previously a keen footballer mostly at semi-professional level up to finally retiring from the sport at 45.
I continue to try and keep fit running regularly and enjoy skiing with the family whenever I manage to get them all together.
My qualifications
I am a diploma qualified Financial Planner and my qualifications are:
Diploma in Financial Planning
Certificate in Financial Planning
Award in Pensions Update
Certificate in Financial Planning & Long Term Care Insurance
Certificate in Life & Pensions
Award in Long Term Care Insurance 2019
We also have a team of in-house specialists who can help with matters such as safeguarded benefit pension transfers, long-term care or equity release. If you require assistance with these areas contact us today.
​

​

We are Chartered Financial Planners, publicly committed to a customer-first approach and values that align with a professional Code of Ethics.

We'll provide solutions relevant to your needs, maintaining our knowledge through qualifications and ongoing professional development.

This sets us apart from other financial advisory firms and demonstrates our commitment to the industry and our vision and values - to protect and grow our clients' wealth through a service built on the foundations of integrity, confidence and partnership.

Find out more about our accreditations
FCA regulated
The FCA regulates and oversees the conduct of more than 50,000 firms in the UK, which provide financial advice, products and services to retail clients and private investors.
You can view the financial services register to check that any firm is suitably authorised; The Private Office's firm registration number is 789482
> View The Private Office's profile on the FCA Register
You can view my personal listing in the Adviser Directory by visiting the link below, which confirms I am authorised and qualified to advise you.
> View my profile on the Adviser Directory
All the Advisers at TPO undergo a rigorous in-house training and approval process in accordance with the FCAs guidelines. We are regularly re-assessed and checked to ensure our competence and conduct is of the highest standard for looking after our clients.
You can check their qualifications and credentials by visiting the Personal Finance Society's website.
How I can help you
Diploma qualified Financial Planner
Over 30 years experience advising a range of private individuals, generations of families and corporate clients as well as bespoke Trust funds.
Expert in managing assets in a bespoke manner to enable differing requirements throughout their lifetime.
My Client Service Associate
amanda.law@theprivateoffice.com
Meet our expert team
Our team members have extensive experience in the UK financial and investment industries. From specialists to support members, The Private Office is home to some of the finest Chartered independent financial advisers in the UK.
What people say about me
VERIFIED REVIEW AT
November 2018, West Yorkshire
We have known John now for many years and throughout his dealings with us we have found his advice to be first class. Whenever we have needed help he has always been available. We have found him extremely approachable, nothing ever being too much trouble for him to deal with.
VERIFIED REVIEW AT
November 2018, Bedfordshire
John advised my father for some years and we have had a continuing professional relationship with him. He has always provided sound advice in the matters of financial planning. He has an excellent team behind him and is very well connected in the industry.