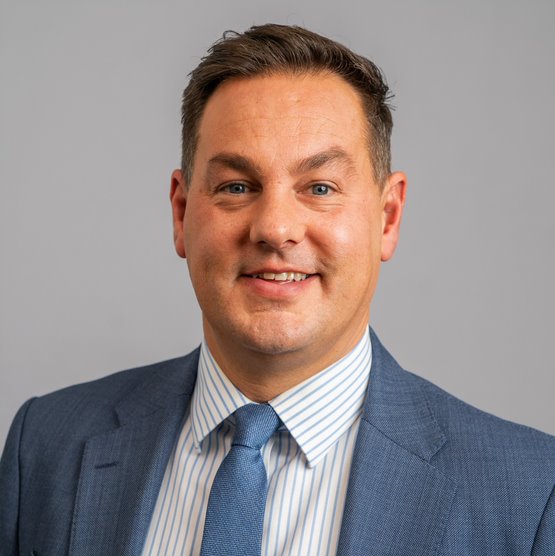 Partner - DipPFS
I am a founding Partner of The Private Office, my portfolio includes entrepreneurial clients, owners of private companies, private clients, those approaching or at retirement and trustees.
My advice is predominantly focused on the disciplines of personal and corporate financial planning, investment portfolio management, Inheritance Tax (IHT) planning and mitigation, legacy and succession planning, and cash-based investments.
I work closely with a trusted group of professional peers to provide a truly holistic service to clients which is both advice and solution-orientated. I trained with a Harrogate-based firm of Independent Financial Advisers from 1997 before joining Chase de Vere Financial Advisers as an Area Manager and practicing financial planner.
With approximately 65 clients and advised assets of £70 million, my aim is to provide a Partner-led service that is augmented by other team members as and when required.
This approach is essential to ensuring that my clients know that I can always be their first port of call for any query, big or small.
Get in touch for your free consultation
What drives me?
I live in Rawdon with my partner and children. Whilst having a young family takes up most of my spare time, I also enjoy mountain biking, and running and I am a proficient scuba diver.
My qualifications
I am a diploma qualified Financial Planner and my qualifications are:
Diploma in Financial Planning
Certificate in Financial Planning
Certificate in Life & Pensions
I am also the Vice Chair of our internal Investment Committee (TPOIC) and a regular contributor and presenter on the global markets and asset allocation at seminars across Yorkshire. I also hold Chartered status in Marketing Management.
We also have a team of in-house specialists who can help with matters such as safeguarded benefit pension transfers, long-term care or equity release. If you require assistance with these areas contact us today.
​

​

We are Chartered Financial Planners, publicly committed to a customer-first approach and values that align with a professional Code of Ethics.

We'll provide solutions relevant to your needs, maintaining our knowledge through qualifications and ongoing professional development.

This sets us apart from other financial advisory firms and demonstrates our commitment to the industry and our vision and values - to protect and grow our clients' wealth through a service built on the foundations of integrity, confidence and partnership.

Find out more about our accreditations
FCA regulated
The FCA regulates and oversees the conduct of more than 50,000 firms in the UK, which provide financial advice, products and services to retail clients and private investors.
You can view the financial services register to check that any firm is suitably authorised; The Private Office's firm registration number is 789482
> View The Private Office's profile on the FCA Register
You can view my personal listing in the Adviser Directory by visiting the link below, which confirms I am authorised and qualified to advise you.
> View my profile on the Adviser Directory
All the Advisers at TPO undergo a rigorous in-house training and approval process in accordance with the FCAs guidelines. We are regularly re-assessed and checked to ensure our competence and conduct is of the highest standard for looking after our clients.
You can check their qualifications and credentials by visiting the Personal Finance Society's website.
How I can help you
Diploma Qualified Financial Planner
Member of Investment Committee (TPOIC)
Focussed advice services in investment portfolio management, Inheritance Tax (IHT) planning and mitigation, legacy and succession planning, and cash-based investments.
Advice spotlight
The director of a business was looking to sell out in 5 years to be financially independent. I undertook a full review of their business and personal situation to put in place a strategy to meet their objectives in a cost-effective and efficient way. The client is now a part-time business consultant and has more time to enjoy his sporting hobbies and his grandchildren.
Meet our expert team
Our team members have extensive experience in the UK financial and investment industries. From specialists to support members, The Private Office is home to some of the finest Chartered independent financial advisers in the UK.
What people say about me
VERIFIED REVIEW AT
November 2018, Bedfordshire
Approaching retirement has influenced my needs going forwards and attitude to roller coaster markets. Daniels common sense and expertise over the years means I am now in the position to enjoy the retirement I have always worked towards, I can't think of anything specifically I would suggest could have been done better.
VERIFIED REVIEW AT
November 2018, East Riding
Daniel is extremely thorough in understanding his client's requirements, submitting detailed written reports supported with technical literature, explaining and justifying his recommendations and ensuring that the client fully understands the whole process - Daniel is an excellent communicator and is patient, which is important, as financial planning is complex and often overwhelming for the novice.