FCA outlines plan to tackle those hoarding too much cash and other investment harms
The FCA's 2025 Goals
The city regulator, the Financial Conduct Authority (FCA), has recently identified that around 8.6m consumers are storing more than £10,000 in cash saving that could be used as an investible asset but are not yet invested. With interest rates still currently at record low levels and inflation starting to bite, the FCA has identified this demographic as missing out on potential investment returns and aims to reduce this by 20% by 2025.
This new report from the FCA also highlighted the aim to reduce the money consumers lose to investment scams related to regulated firms. In 2020/21 consumers lost nearly £570m to investment fraud – three times higher than the amount lost in 2018.
Furthermore, the FCA aim to stabilise the compensation bill of £833m for the Investment Financial Services Compensation Scheme.
Finally, the FCA aims to cut the number of consumers who are investing in "high risk products that are not aligned to their needs" in half. The hope is that this will prevent needless losses, as a reported 6% of all consumers increased their holdings of higher risk investments during the pandemic.
How will they achieve this?
To help consumers and especially new investors make better informed investment decisions, the FCA will be launching a new £11m 'investment harm campaign'. This campaign will identify and target people investing in inappropriate high-risk products with the intention of reducing the number of consumers making needlessly risky investments. This includes reducing investment scams by improving the general "assertiveness and agility" of how the FCA detects and disrupts potential scammers and fraudsters.
In tandem with this, the FCA will be exploring what regulatory changes they can make to allow firms to provide more help to consumers who want to invest in less risky, more straightforward products in a bid to encourage more responsive investing while reducing potential losses for the average investor.
To aid with this effort, the FCA is -planning to strengthen the financial promotions regime by reviewing and updating the classification of what is considered a 'high-risk' investment and by tightening the requirements on firms around how they approve financial promotions.
The FCA will be reviewing the compensation framework to ensure it remains proportionate and appropriate. This is intended to help reduce the cost and impact of "poor advice".
Finally, the FCA will be strengthening the Appointed Representatives (AR) regime with the intent to increase the quality of general financial advice everywhere. A consultation is planned to be launched later this year where more information will be available.
The Private Office can offer advice on managing different levels of risk to suit your own investment approach. Whether you're one of the 8.6m people with larger sums uninvested, or simply want to learn more about how to invest to achieve the outcome and lifestyle you want, give us a call on 0333 323 9065 or book a free non-committal initial consultation with a member of our team.
Please note: the Financial Conduct Authority does not regulate tax advice.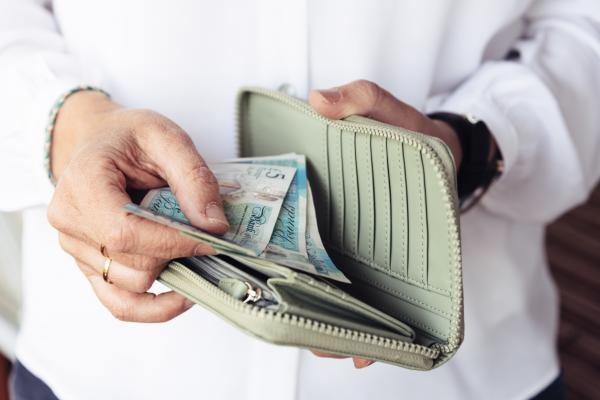 ​