On Friday 8th May, the country will commemorate VE Day and mark the 75th anniversary of the defeat of the Nazis and the end of Second World War in Europe.
Whilst this signalled the end of the fighting in Europe, there was to be a further three months of conflict in the Far East as the Allied powers continued the fight against Imperial Japan, and VJ-Day was not declared until 15th August 1945.
Many of the planned public events and gatherings will no longer take place, but Her Majesty The Queen will once again address the nation and we will all be asked to stand for 2 minutes silence at 11 am.
I hope that in our homes it will still provide us all with the opportunity to reflect on the sacrifice, courage and dedication of people from all walks of life, from across the World, who pulled together at a time of shared crisis.
Sacrifices were made by millions of people around the World who wanted to help and feel like they were contributing to the joint effort.
Some felt compelled to volunteer for service, fully aware that they might not come home from the fight but in the knowledge that they had to do their bit, others were conscripted and resolved to give it their best shot, and many more made their contribution to the War effort on the 'Home Front'.
VE Day 2020 will be a chance to celebrate and remember not only those who served in the Armed Forces but also those in other occupations, such as the Merchant Navy, Women's Voluntary Service, shipbuilders, farm and factory workers, Doctors, Nurses, Air Raid Wardens and the 'Bevin Boys' in the coal mines.
It will also provide people with the opportunity to discover stories to understand and learn about what their own relatives did during the War. Sadly, I never got the chance to meet my Grandfather Gordon, but it has prompted me to look at his wartime service in the Royal Navy.
He was aboard HMS Glasgow on June 6th 1944 (D-Day), providing support to American soldiers landing on Omaha Beach in Normandy.
His fate could have been somewhat different as his service records also revealed an element of luck – he was transferred to another ship at short notice, and the ship he was originally on was sunk with significant casualties.
Personally, it will allow me to reflect on my own period of service in the Army and the comradeship, trust, affection and loyalty that I had with my soldiers.
One of the greatest privileges was to lead my platoon in Afghanistan. It is hard to replicate that feeling of teamwork and togetherness, with everybody pulling in the same direction towards that end goal. I always felt that the Army at its heart tried to help people, whatever the challenges.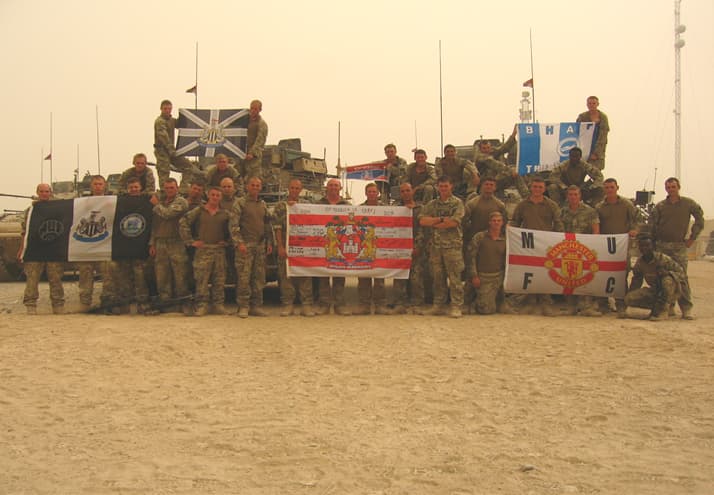 ​
'The author George Hicks with his platoon on operation Herrick 18 in Afghanistan'
At The Private Office, I am also surrounded by a fantastic team of colleagues, who all provide support and encouragement to each other. I look forward to coming in to the office and see the satisfaction the team gets from helping our clients and striving to provide them with the best possible service.
Especially in these challenging times, The Private Office has supported its staff and been proactive in reaching out to its clients to reassure them, listen to their concerns and do our utmost to keep their plans on track.
Without wanting to compare the current circumstances to life in Second World War Britain; since the lockdown restrictions have been enforced, I have certainly seen my local community come together in a way that I had not seen before.
People are talking to each other, offering help, support and friendship, and when we start to see an easing of restrictions, I hope that this sense of spirit and togetherness will continue in the future. I will try to ensure they do.
VE Day in 1945 allowed everyone to remember loved ones who did not return home from the War, to celebrate their own efforts and contributions, and it also allowed people to look forward to a brighter future. Bill Gates recently quoted, "I grew up learning that World War II was the defining moment of our parents' generation. In a similar way, the COVID-19 pandemic—the first modern pandemic—will define this era." I don't think any of us will ever forget that.
There is nothing good about a World War, but technology and human endeavour ended the last World War sooner than it might have done, as will be the case with the pandemic, the difference is that now the World by working together can win the fight against Covid 19 so hopefully, in that togetherness, political tensions will reduce, factions will shake hands and countries will reunite the World towards a more common cause of greater good.
I will pause to reflect at 11 o'clock on Friday 8th May 2020, and think about both the World War II generation, those who have suffered the loss of a loved one recently and all the people looking to help in their own way.
I remain optimistic; as Captain Tom Moore recently said, "Tomorrow will be a good day."
It is also, as we are at our heart a Financial Company, worth reflecting that If Captain Tom had invested £100 in the UK Stockmarket, according to Credit Suisse, in 1945 would now be worth, with dividend income reinvested, some £177,620.
The Private Office is delighted to extend our offer of free cash flow planning to show support for the UKs Armed Forces on VE day. This offer is for anyone with assets of £100,000 or more to get £500 worth of free cash flow planning. To claim this please contact us or speak to your adviser.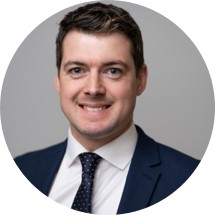 Author: George Hicks, Financial Adviser in the Leeds office of TPO and left the Royal Regiment of Fusiliers as a Captain.
Please note: The value of your investments can fall as well as rise. You may not get back what you invest, the Financial Conduct Authority (FCA) do not regulate cash flow planning.