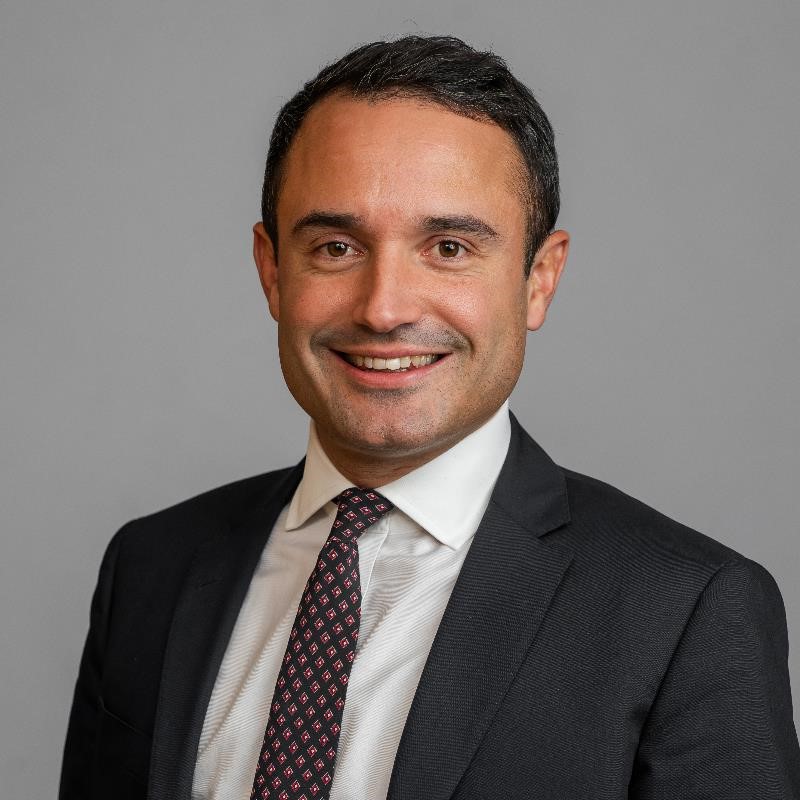 Partner - Chartered Financial Planner, APFS
I am an Independent Chartered Financial Planner and specialise in planning-led investment strategies.
I help clients at a number of different stages in their personal and financial lives, from city professionals who are building their wealth to families that have accumulated a significant estate and are planning for retirement or looking to pass assets on to the next generation.
I have a background in Private Banking where I specialised in working with entrepreneurs at different phases of their business cycles.
I joined The Private Office in 2014, as an Adviser from Lloyds Private Bank where I primarily worked as an Investment Manager. I was promoted to Partner in September 2018 and in 2019 I was named in the Private Asset Management (PAM) Top 40 under 40.
I am passionate about providing clients with robust financial plans, which give them the clarity needed to make informed decisions, I was a leading voice in the design and implementation of the company-wide charging model of fixed fees for advice. I believe a planning-led advisory service leads to superior investment outcomes for clients and their families.
I graduated from Loughborough University with an honours degree in Economics, later achieving Chartered Financial Planner status and qualifying with the Chartered Institute for Securities and Investments to level 6 (PCIAM).

Get in touch for your free consultation
What drives me?
I dedicate my advisory service to providing clarity in all aspects of financial planning for my clients.
Taking an analytical and compassionate approach I aim to always understand the drive behind the objective before creating, prioritising, and implementing a bespoke strategy.
My qualifications
I am a Chartered Financial Planner and my qualifications are:
Chartered Financial Planner
Advanced Diploma in Financial Planning
Certificate in Discretionary Investment Management
Certificate in Life & Pensions
Award in Long-Term Care Insurance 2019
Diploma in Regulated Financial Planning
Additionally, I hold the Chartered Institute for Securities and Investment's (CISI) level 6 qualification in Private Client Investment Advice & Management.
We also have a team of in-house specialists who can help with matters such as benefit pension transfers, long-term care or equity release. If you require assistance with these areas contact us today.
​

​

We are Chartered Financial Planners, publicly committed to a customer-first approach and values that align with a professional Code of Ethics.

We'll provide solutions relevant to your needs, maintaining our knowledge through qualifications and ongoing professional development.

This sets us apart from other financial advisory firms and demonstrates our commitment to the industry and our vision and values - to protect and grow our clients' wealth through a service built on the foundations of integrity, confidence and partnership.

Find out more about our accreditations
FCA regulated
The FCA regulates and oversees the conduct of more than 50,000 firms in the UK, which provide financial advice, products and services to retail clients and private investors.
You can view the financial services register to check that any firm is suitably authorised; The Private Office's firm registration number is 789482
> View The Private Office's profile on the FCA Register
You can view my personal listing in the Adviser Directory by visiting the link below, which confirms I am authorised and qualified to advise you.
> View my profile on the Adviser Directory
All the Advisers at TPO undergo a rigorous in-house training and approval process in accordance with the FCAs guidelines. We are regularly re-assessed and checked to ensure our competence and conduct is of the highest standard for looking after our clients.
You can check their qualifications and credentials by visiting the Personal Finance Society's website.
How I can help you
Chartered Financial Planner
Extensive experience in Investment Portfolio Management and working with entrepreneurs at different phases of their business cycles.
Specialism in cash flow modelling, to achieve a lifetime financial plan.
Advice Spotlight
I recently recommended a retirement plan to a high earning professional, which simply explained, how future savings should be structured to enable financial independence, 7 years earlier than originally perceived. Achieving clarity on the 'magic number' can now enable this client to make important retirement decisions.
Meet our expert team
Our team members have extensive experience in the UK financial and investment industries. From specialists to support members, The Private Office is home to some of the finest Chartered independent financial advisers in the UK.
What people say about me
VERIFIED REVIEW AT
November 2018, Suffolk
He grasped immediately what my concerns were, he carefully worked out a financial plan that would cope with my short term needs, whilst planning for my future ones. He explained things in a way in which I could understand them, never having had any prior experience in this sort of thing.
VERIFIED REVIEW AT
November 2018, East Sussex
I can't think of anything Jon could have done better. He's always taken great care to help us understand our financial situation fully, has taken time to advise on other business matters and has even given me very valuable informal advice when I've approached him.