What's the difference between Restricted and Independent advice?
Taking financial advice for the first time can be daunting, especially if you're not sure where to start or who to speak to. But taking advice is proven to boost your financial outcome substantially compared to those who go it alone.
If you're seeking financial advice for the first time or even if you've been receiving advice for some time already, you may be questioning where to find the best advice that suits you and you family's needs.
What are the two types of financial advisers?
When it comes to receiving financial advice, there are two main types of advisers in the industry, restricted and independent advisers. Both can help to guide you on some of the best options for your situation, however not in the same way and some come with limitations. This article explores both types and the relative merits and drawbacks of each type of adviser.
The Financial Conduct Authority (FCA) has provided a useful checklist of key differences between independent and restricted advice for consumers:
| | | |
| --- | --- | --- |
| | Independent advice | Restricted advice |
| Will consider all retail investment products | Yes | No |
| Can focus only on a particular market | No | Yes |
| Can consider products only from certain providers | No | Yes |
| Has to explain to consumers the type of advice they offer | Yes | Yes |
| Can use 'independent' to describe the advice they offer | Yes | No |
| Incentivised to recommend one product over another | No | No |
What is Independent Advice?
Independent financial advisers give advice on a wide range of retail investment products that could meet your needs and objectives, based upon 'whole of market' research, effectively their advice needs to consider all options available to the client. This should provide a client with a more bespoke financial plan, tailored towards their unique financial planning and investment needs. The adviser will have to consider every option available to the client in terms of provider, platform and investment proposition, then advise on the most suitable options given the client's needs and objectives.
Independent advisers have the ability to switch their investment propositions when they feel that is in the best interest of the client. This could be due to the following reasons such as cost, investment performance or change of a fund manager.
Restricted advisers can only recommend certain products, product providers, or both. As such their advice will be limited to these restrictions irrespective of how their products/portfolios may be performing.
What is Restricted Advice?
Restricted advice differs to that of independent advice in that restricted advisers can only recommend certain products, product providers, or both. For example:
a restricted adviser may focus on one product area, such as pensions, and can consider products from any provider in this market.
a restricted adviser may only work with one provider and consider only their products when making a recommendation: or
a restricted adviser may consider products from some, but not all, providers.
Is it worth paying for financial advice?
Alternatively, some people feel that they do not need advice to achieve their goals financially. This could be for one of many reasons, they may not feel they have the wealth to warrant financial advice or they may feel they have the level of expertise to manage their investments on their own behalf.
Research from Royal London and the International Longevity Centre published in November 2019 showed the difference between savers who received financial advice and those who didn't. In fact, the research showed that savers who took financial advice were £47,000 better off, on average, than those who went it alone.
"Savers who received financial advice between 2001 and 2006 were able to boost their pension wealth by £31,000, while also experiencing a £16,000 uplift in other areas of financial wealth, as measured in the two-year period 2014-2016."
The research also suggested the importance of receiving ongoing financial advice rather than individuals that took one off advice. The report found that pension pots of those who took ongoing advice were on average 50 percent larger than those who had only taken advice at the beginning.
What you may ask though, is whether the advice merits the cost? Does the cost involved of taking out the advice outweigh any future benefit? The report concluded there may be costs involved in taking advice but the long term benefit of the advice is clearly there. "Assuming an average one-off advice fee of £2,000 and an average benefit of £47,706 over 10 years (based on the ILC report), financial advice would deliver value nearly 24 times the initial cost – or £4,570 net per year."
What is the best financial advice?
Now this is subjective, as everyone's situations are different. That said, like anything in life, having all options available to you from across the market would make sense that it would give you the greatest chance of finding the most suitable solution that fits with what you want to achieve.
How we can help
The Private Office is a firm of independent financial advisers and chartered financial planners. At The Private Office we pride ourselves on being independent, we research the whole of the market for what we believe would be the best solution for the client in question. No client is the same and everybody has specific needs and objectives that change over time. Being independent allows us to provide an investment solution bespoke to each and every one of our clients and a plan that we can adapt down the line if their needs and objectives change.
If you'd like to find out more about how we can help you and your family, why not get it touch for free initial review. We're currently offering all those with £100,000 or more in savings, investments or pensions a no obligation free financial review worth £500.
Please note: Investment returns are not guaranteed and you may get back less than originally invested. Past performance is not a guide to future performance.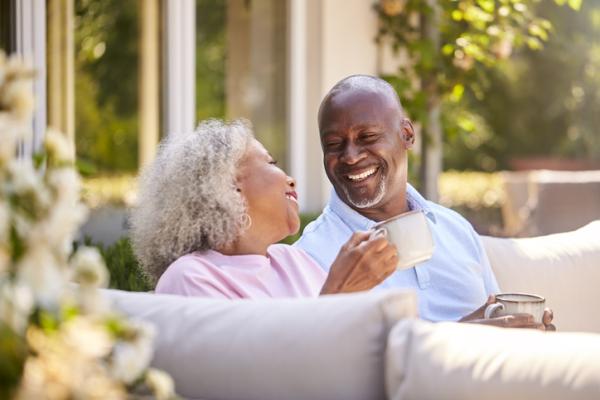 ​