ISA Deadline Looming - Use it or lose it
What is an ISA?
An ISA, or Individual Savings Account, is a scheme that allows UK taxpayers to hold cash, shares and unit trusts free of tax on dividends, interest, and capital gains. Essentially, it's a savings account that you don't pay tax on.
Each tax year, an 'ISA allowance' is set which determines how much you're allowed to pay into the account during that same tax year. For the current 2021/22 tax year, the ISA allowance is £20,000.
When is the ISA deadline?
ISAs follow the tax year which means you have until 5 April, each year, to open and contribute to an ISA for the current tax year.
As long as you have not missed this deadline, and have not already contributed to another ISA of the same type in the same tax year, you can still open an ISA. For example, you are allowed to open a stocks and shares ISA and a Cash ISA in the same tax year as long as the total you invest does not exceed the overall ISA allowance of £20,000, but you can't open two cash ISAs or two stocks and shares ISAs. It's still not too late to make the most of your allowance for the current tax year, and use the time left to work out which ISA option is the most appropriate for your own financial situation. If you are new to ISAs, take a look at our complete ISA guide, which gives a comprehensive overview of all your options.
Use it or lose it
It's crucial to know that any unused ISA allowance will not be rolled over into the new tax year. On 6 April when the new tax year starts, if you haven't used all of your ISA allowance from the previous tax year, it will be lost forever.
For example, if you were to deposit £10,000 into an ISA before the deadline, you would not be able to carry the remaining allowance of £10,000 into the following tax year – you would instead have to work within the new maximum allowance for the new tax year.
If you plan on taking advantage of the £20,000 limit, then it's important to consider either topping up your existing ISAs, or deciding which ISA is right for your personal financial situation. There are a variety of ISAs to choose from, with some requiring you to commit to a fixed term where access is limited and some allowing you access with notice or easy access to your cash whenever you need it. If you're looking to invest in a stocks and shares ISA rather than opt for a cash option, you should be prepared to invest over the medium to long term, so a minimum of five years, to get the best returns and ride out any the peaks and troughs that you'd expect in the stock market.
For more information on the different types of ISAs, check out our ISAs Explained article.
Understanding the real risk inflation has on your cash
Inflationary pressure, especially on cash ISAs, is seriously affecting the value of our money in real terms. Cash ISAs are taking the biggest hit as the rates on offer are substantially lower than the current rates of inflation. To put this into context, £20,000 invested in the current best buy five-year fixed rate ISA at 1.76%*, assuming (CPI) inflation at the December rate of 5.40%**, after five years, although the total balance, including interest would be £21,823, in real terms (so what your money would actually buy you after inflation) the value is £16,777. So, this means the loss caused by the erosion of inflation is £5,046 in just five years. That's a quarter of your money lost to inflation. And that's earning the best rate of interest currently available. Should your ISA be with a high street bank earning virtually nothing - 0.01% with Lloyds Bank*** - your £20,000 would worth just £15,383 in real terms after 5 years, assuming rates stay the same.
If you're concerned about how inflation is eroding the real value of your savings or simply looking for further guidance about what ISA options may be the best fit for you, why not get in touch. You can call us on 0333 323 9065 or request a free non-committal initial consultation with a member of our team and see if we can help.
Note: Your ISA investment can go up and down and you may not get back the full amount invested.
* https://savingschampion.co.uk/best-buys/personal/fixed-rate-cash-isas
**https://www.ons.gov.uk/economy/inflationandpriceindices/bulletins/consumerpriceinflation/december2021
***https://www.lloydsbank.com/savings.html
Interest rates correct as of 04/02/2022.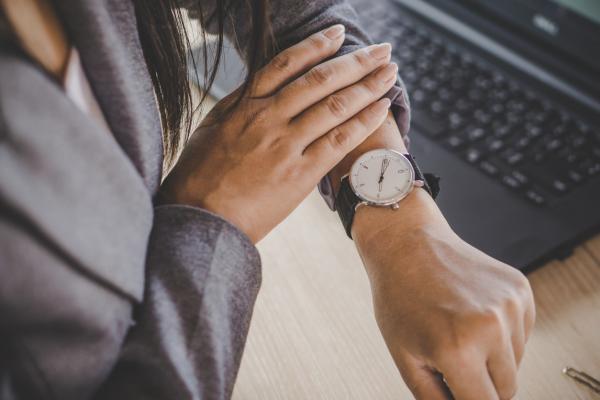 ​