NS&I doubles the rate on new issue of Green Savings Bonds
NS&I appears to be looking to raise more money from savers for the Government's green projects, by launching a second issue of its Green Savings Bonds - but this time offering double the interest rate compared to the first issue.
The account is a 3-year fixed rate bond and all the money raised will help finance Government green spending projects designed to tackle climate change and help make the UK greener and more sustainable. The UK's target, which has now been written into law, is to reduce its greenhouse gas emissions to net zero by 2050.
The initial NS&I Green Savings Bonds were launched at the end of October last year after much anticipation following their announcement in the Spring Budget earlier that year. But the rate was a damp squib, offering just 0.65% AER – whilst the best rates available elsewhere were paying up to 1.81% AER.
How competitive is the new rate?
The new issue is paying 1.30% AER which whilst far more competitive, is still well below the market leading 3-year bonds, which are paying up to 1.91% AER.
You can deposit up to £100,000 into this bond, which is all protected by HM Treasury, but there is no early access. So those that did take out Issue 1 which was offering 0.65% AER for three years will be furious that this new issue is paying so much more.
NS&I's Ian Ackerly said that the new bonds have been launched with a higher rate because "Since we launched Green Savings Bonds in October 2021, average rates among fixed term products have increased, along with the bank base rate."
Whilst it's true that the bank base rate has increased by 0.40% (from just 0.10%) since the initial launch of the bonds, the 3-year fixed term market has only edged upwards – it's certainly not doubled. So, the more likely reason for the more generous rate will be that NS&I has simply not raised enough money for the Government's green agenda.
Watch out for tax you might need to pay on your interest
One thing to watch out for if you do support the bonds, is that the interest you earn on Green Savings Bonds will count towards your taxable income in the tax year your bond matures. This means that rather than spreading the interest out over the term, it will all count towards your Personal Savings Allowance (PSA) in the year of maturity only, as is the case with the NS&I Guaranteed Growth Bonds.
This is unusual – most fixed rate bonds that have a term of more than 12 months give savers the option of either taking the interest annually or rolling it over until maturity. As a result, even if the interest is rolled over, it is still deemed to have been received annually (even though you don't physically get in until the maturity).
This could mean you will breach your PSA when the bond matures, when you wouldn't ordinarily, as the interest is not being spread out over the term.
Let me give you an example which assumes the saver is a basic rate taxpayer and has no other savings accounts held elsewhere. It also assumes that their other income exceeds £17,570, so they don't qualify for the starting rate for savings which allows an extra £5,000 in interest, tax free.
If you deposited £75,000 into a three-year bond paying 1.30% which pays interest annually – but you opted to roll that money over each year, as the interest is still deemed to have been received annually, you would receive gross interest of £975 in year 1, £987.68 in year 2 and £1,000.51 in the final year – just breaching the Personal Savings Allowance in that last year - both other years and subsequent interest amounts earned are under the PSA – so there would be no tax liability.
However, with the Green Savings Bond, as the interest is counted only in the year of maturity, you can only deposit £25,310 without breaching the PSA as you'll receive the total interest in one fell swoop – in this case £999.98. If you were to deposit £75,000 the amount of interest earned in the year of maturity would be £2,963.19 – so the saver would need to pay tax on nearly two thirds of the interest.
For the environment's sake it would great to think that this bond will prove more popular than the last. The Treasury said that 42 percent of 18-34 year olds would accept a lower rate of return if their savings were being used for green projects, but how much less is up for debate.
If you're concerned about the interest earned on your savings and/or you'd like to discuss ways to invest your money in a socially responsible way, why not get in touch and see how we can help. We're also offering all those with £100,000 in savings, investments or pensions a free review worth £500, so why not book your consultation today.
Please note: This article is intended for general information only, it does not constitute individual advice and should not be used to inform financial decisions. The value of your investments and the income from them can go down as well as up.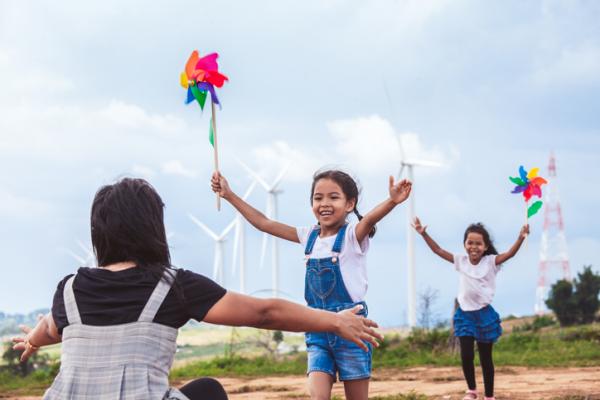 ​