Paul Sanders named in the PAM Top 40 under 40!
Congratulations Paul Sanders, Chartered Financial Planner and Partner at The Private Office, for being named in the 2022 PAM Top 40 under 40.
The 2022 PAM Top 40 Under 40 initiative identifies, recognises, introduces and promotes the rising stars of the private client wealth management world in the UK and UK Crown Dependencies.
Paul has gained recognition for his potential as a future leader and has demonstrated this through his rapid rise within TPO since joining the Leeds head office as a graduate 11 years ago. Paul's determination and enthusiasm enabled him to move quickly from a back-office role to the front office, creating a career path for others to follow, in what is now known as the Adviser Academy where he continues to mentor fellow advisers. Paul has also extended his efforts to areas of growth within the business, taking on challenges such as being part of a group trialling the company's new online portal as TPO's technological journey continues to develop and expand.
Here's a few words from Paul; 'I am delighted to be named in this year's PAM Top 40 under 40, to be recognised as one of the country's leading professionals in our sector is something I am very proud of.'
Congratulations Paul for this fantastic achievement. Paul is also a VouchedFor Top Rated Adviser 2022, to find out why Paul is an award-winning adviser, read what some of his clients have to say about his services and their experiences from working with him.
Better still book a free initial consultation, worth £500, with a TPO adviser.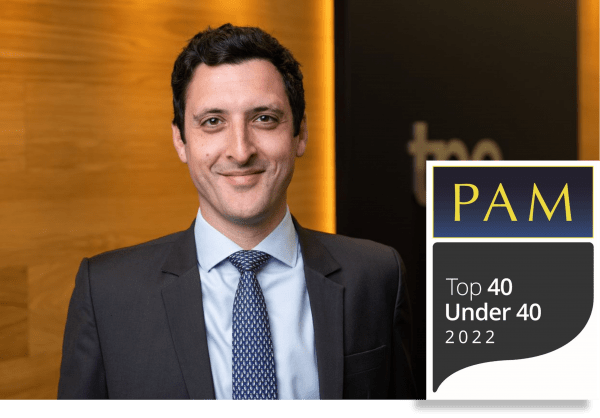 ​