UK firms will now have to justify environmental impacts
On 18 October this year, the Government announced its Greening Finance: A Roadmap to Sustainable Investing, outlining new rules that will require many large UK businesses to disclose what effects their operations are having on the environment.
The announcement comes ahead of COP26, beginning on the 31 October, where world leaders will be meeting in Glasgow to discuss key climate issues.
It is hoped that these new rules will demonstrate the UK's commitment to meet Boris Johnson's pledge to cut emissions down by 78% before 2035.
The new rules come in the form of a Roadmap that outlines key measures in line with financing the UK's net zero target and offers the promise of a detailed plan and strategy to begin the net zero transition in 2022.
"We are already a world leader in green finance, and today's roadmap will give us the opportunity to set new global standards for sustainability that will boost the economy, protect the planet and support our net zero goals," said Chancellor Rishi Sunak.
What will businesses have to disclose?
The most crucial part of the Roadmap comes in the form of the Sustainability Disclosure Requirements (SDR) regime, which will force asset managers, asset owners and corporates to explain and justify the environmental impacts of their operations.
It will now be a requirement for financial firms to publish climate transition plans. This change was in answer to a request from leading UK companies for an adjustment to financial regulation. As it stands, the climate transition plan includes a 'comply or explain' approach, however the Roadmap suggests that it will eventually become mandatory.
In addition to this, the Roadmap gives an overview of what the required steps will be for the new UK Green Taxonomy. These will define what are considered "green" investments and will be using science-based principals in order to demonstrate an objective and comprehensive guide for private and public financial investments going forward. It is the hope that this paves an environmentally conscious way forward during the UK's climate transition.
"We want sustainability to be a key component of investment decisions, and our plans will arm investors with the right information to make more environmentally-led decisions" said the Chancellor following the publication of a new report giving further details on how SDRs will be implemented.
If you'd like to find out more about being environmentally conscious with your money, check out our article on ethical investing.
How will these new laws help?
One of the main goals of the new rules is to help combat "greenwashing". Greenwashing is a relatively new term that is used to describe the action of a company attempting to make people believe that it is doing more to protect the environment than it really is. For example, an energy company promoting environmentally friendly eco bulbs for their customers, while investing in non-renewable energy sources, could be said to be greenwashing.
"To support investors in capturing the opportunities of net zero, clear signals need to be sent by government on what is green and what is not. The crucial step now is to ensure the UK Green Taxonomy is science based – critical to tackling greenwashing," says E3G Policy Advisor for UK Sustainable Finance, Heather McKay.
Nevertheless, the Chancellor assured that the new rules would "set new global standards for sustainability that will boost the economy, protect the planet and support our next zero goals."
With many commentators echoing careful optimism, it certainly seems to be a step in the right direction towards addressing the UK's environmental goals. At TPO, we are committed to encouraging ethical financial practices. That's why a quarter of all our future value will be gifted to environmental charity Restore Our Planet. You can find out more about our ESG credentials on our ESG page.
If you'd like to find out more about how you can invest your money for good, take a look at our latest online ESG webinar here or get in touch with us and book a free non-committal initial consultation with one of our advisers.
Please note: Investment returns are not guaranteed, and you may get back less than originally invested.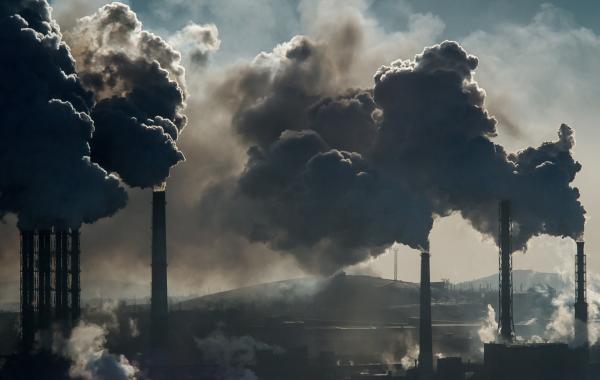 ​