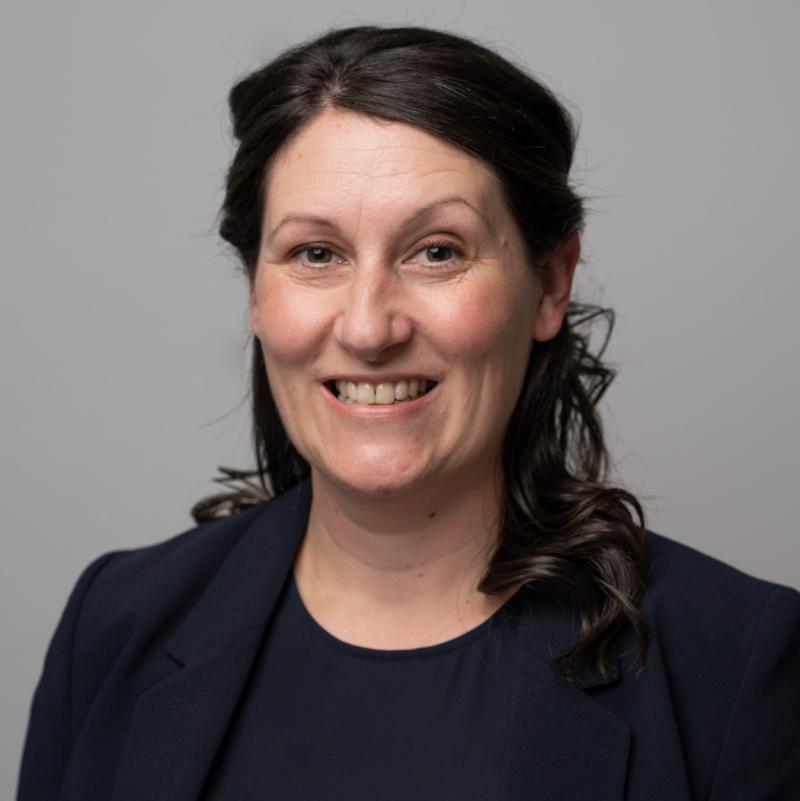 Partner - Chartered Financial Planner, APFS
I am one of the founding partners at the firm and advise on all aspects of financial planning.
I have a broad range of experiences dealing with high-net-worth clients who pose complex financial circumstances. I dedicate my time and resources to ensuring the client has a truly holistic strategy that achieves their financial goals.
Since 2003 I have specialised in advising individuals and families where a client has suffered catastrophic personal injury or clinical negligence. I have a wealth of experience working with Trusts and trustees and lay and professional deputies. I understand the needs of my client and the value of supporting their team of professionals.
My technical skills adopt the use of cash-flow modelling to empower clients to take control of their financial future and achieve financial independence. Whether this be for an inheritance tax liability or pension planning, this can offer clarity and a strong foundation for a bespoke financial plan.
Get in touch for your free initial consultation
What drives me?
I have a highly personalised and empathetic approach to my clients and very much believe in long-term relationships with them throughout their lifetime.
I live in Yorkshire and have two small (very energetic) boys to run after to keep fit, alongside yoga practice when I can.
My qualifications
I am a Chartered Financial Planner and my qualifications are:
Chartered Financial Planner
Advanced Diploma in Financial Planning
Diploma in Financial Planning
Financial Planning Certificate
We also have a team of in-house specialists who can help with matters such as safeguarded benefit pension transfers, long-term care or equity release. If you require assistance with these areas contact us today.
​

​

We are Chartered Financial Planners, publicly committed to a customer-first approach and values that align with a professional Code of Ethics.

We'll provide solutions relevant to your needs, maintaining our knowledge through qualifications and ongoing professional development.

This sets us apart from other financial advisory firms and demonstrates our commitment to the industry and our vision and values - to protect and grow our clients' wealth through a service built on the foundations of integrity, confidence and partnership.

Find out more about our accreditations
FCA regulated
The FCA regulates and oversees the conduct of more than 50,000 firms in the UK, which provide financial advice, products and services to retail clients and private investors.
You can view the financial services register to check that any firm is suitably authorised; The Private Office's firm registration number is 789482
> View The Private Office's profile on the FCA Register
You can view my personal listing in the Adviser Directory by visiting the link below, which confirms I am authorised and qualified to advise you.
> View my profile on the Adviser Directory
All the Advisers at TPO undergo a rigorous in-house training and approval process in accordance with the FCAs guidelines. We are regularly re-assessed and checked to ensure our competence and conduct is of the highest standard for looking after our clients.
You can check their qualifications and credentials by visiting the Personal Finance Society's website.
How I can help you
Chartered Financial Planner
17 years of experience advising on all aspects of financial planning
Extensive experience in working with Trusts and trustees, lay and professional deputies in personal injury or clinical negligence financial planning.
Proficient in cash flow modelling to enable financial independence
Advice spotlight
Whilst working alongside my client's deputy, we were able to build a financial plan to match the client's ongoing high-income care needs following a catastrophic injury. As this client effectively lost their "earning potential", it was essential these funds last throughout their lifetime to give financial security and peace of mind.
Meet our expert team
Our team members have extensive experience in the UK financial and investment industries. From specialists to support members, The Private Office is home to some of the finest Chartered independent financial advisers in the UK.
What people say about me
VERIFIED REVIEW AT
November 2018, South Yorkshire
Susan is not only very professional as a financial adviser. She is always ready to go that extra mile for us. I have a lot of medical problems which makes me need regular hospital visits. Susan is always prepared to arrange her visits at short notice. She makes financial jargon easy to understand. Susan cares about her clients, we are not just a name or number on a piece of paper.
VERIFIED REVIEW AT
November 2018, West Yorkshire
Susan developed a Lifetime Financial Forecast which has helped me to decide when I can afford to retire, predicted my income during retirement and how much I can afford to spend. My investments have been reviewed and changes made. Susan has also helped me to set up a Trust bank account which is a very complicated process.