Inflation and interest rates set to rise by Christmas
The latest inflation figures are out, as measured by the Consumer Prices Index, this year's increase in the cost of living fell to 3.1% in the year to September, down from the record jump in August where it hit 3.2%.
Indicators point towards a strain on the UK industry as basic raw materials are becoming more expensive on account of an increasing short supply of imports.
Although originally thought to be a short-term concern, the threat of rising and more sustained inflation is increasing, with The Bank of England's new chief economist warning that inflation is likely to hit or even surpass 5% by early next year.
This will put even more pressure on the Bank to increase interest rates with the Bank of England's governor, Andrew Bailey, stating they will have to act on rising inflation.
Why did inflation dip slightly in September?
The inflation rate decreased marginally from August this year due to the prices in restaurants rising less than August 2020. The reason for the discrepancy, according to the Office for National Statistics (ONS), is thought to be in part due to the Eat Out to Help Out Scheme, which ran in August 2020.
While the Eat Out to Help Out Scheme was in effect, diners were offered a 50% discount up to the value of £10 per person, available on Mondays, Tuesdays and Wednesdays. The other 50% was paid by the government as a way to encourage people to eat out and support the struggling hospitality industry. The goal was to reinvigorate the economy after the economic pains brought about by the tough lockdown measures. It is thought that the presence of the scheme is partly responsible for the unusually high inflation rate last August and therefore partly responsible for the relatively "lower" inflation rate this August.
Head of prices at the ONS Mike Hardie commented that this was however "partially offset by most other categories, including price rises for furniture and household goods and food process falling more slowly than this time last year."
Although price rises were marginally lower in September, the increase of 3.1% is still worryingly far above the Bank of England's general target of 2%.
How will this affect interest rates?
Speculation is growing that a rise in interest rates may be coming sooner rather than later and in fact some believe it is likely that the Bank of England policymakers will begin to raise interest rates as early as December to address the expected subsequent inflation increase before Christmas time.
Generally speaking, raising interest rates should tackle rising inflation, however with a lot of the pressure coming from a lack of supply, it means the Bank has a harder task at hand in order to bring inflation under control.
Will the rise in interest rates really help the economy?
Silvana Tenreyro, member of the Bank of England Monetary Policy Committee, has said that raising interest rates to counter increasing prices in areas such as fuel and energy would be "self-defeating", especially since further assessments are needed to determine whether inflation is really being fuelled by transitory factors and not something else entirely.
"Part of increasing inflation we have seen so far is arithmetic base effects compared to a low level of prices last year. The prices go up, but they don't keep going up sustainably, so you have a one-off price effect and in that sense inflation should be transitory. So, if they are not repeated, they drop out of the inflation calculation after a year," she concluded.
To find out more about inflation, and how to get ahead of it, check out our article on how to invest and stay ahead of inflation. Or, if you would like to speak to a financial advisor about your financial needs, why not arrange a free consultation?
Please note: This article is intended for general information only, it does not constitute individual advice and should not be used to inform financial decisions.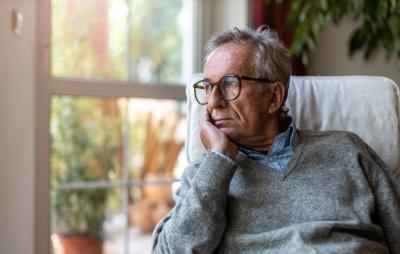 ​