Leeds wealth manager TPO buys London firm to boost independent financial advice
A London firm of financial planners has been acquired by Leeds-based wealth management company, The Private Office (TPO), to boost its presence in the capital and champion independent advice.
​TPO's acquisition of PQR Financial Planning sees the fusion of two chartered independent 'Top 25 most admired' wealth managers, as rated by industry authority, eprivateclient.com, when many independent firms are being absorbed by industry giants and becoming restricted to offering their parent company's products.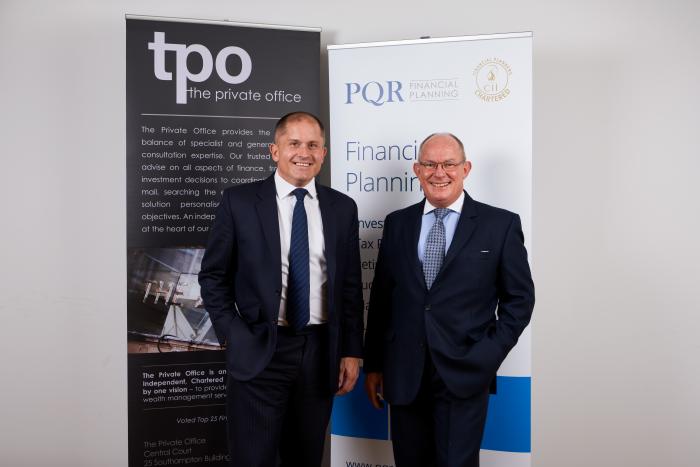 ​
The acquisition, in a cash and equity deal, strengthens TPO's London presence and creates a platform for further growth.
The two London offices will trade as TPO and PQR, Part of the TPO Group, before consolidating into PQR's existing offices in Victoria from January. The enlarged business, which also includes TPO sister company, cash-saving expert, SavingsChampion.co.uk, will have a turnover of £8.5m with plans to grow to a £50m+ business with 50 advisers within the next ten years.
TPO was founded in Leeds in 2008 and launched its London base in 2013. The firm acts for more than 900 individuals, businesses, charities and trusts and now has 56 staff in Yorkshire and ten in London, including two joint chief executives and 17 advisers.
The firm, which has two Society of Trust and Estate Practitioners (STEP) in London and one in Leeds, has around £750m in funds under management.
City-based PQR, which offers a broad range of corporate and personal financial planning as well as employee benefits, nationally with a large focus on London and the South East, was founded in 2003 and has 23 staff with 11 advisers, including four directors, and about £250m in funds under management.
TPO chief executive, Stuart Phillips, says: "Recent activity in wealth management has focused on large restricted advisers buying independents to sell their own products to their clients but this acquisition challenges that trend and offers a strong, exciting alternative for clients and their advisers, who are seeking the very best in independent financial advice.
"Both TPO and PQR are true independents.
We do not distribute our own financial, or investment, products and champion the scope and freedom of being able to deliver truly independent advice. We can consider any investment house, planning strategy or pensions provider and select what we believe is best for our clients as part of a holistic approach as opposed to the straight-jacket of restricted firms.
"I have known key figures at PQR for sometime and the two businesses are a very good fit. We have long admired each other's firms and have shared culture and values. PQR offers our clients, particularly in London and the South, more top-class advisers, and internally, a succession strategy, more career opportunities and the dynamics of being part of greater shared intellectual capital within a larger firm."
The deal is TPO's first acquisition but is not part of a deliberate strategy. Stuart Phillips adds: "Our plan is simply to be in the market and grow but we are open to discussions with independent firms if there is a good fit, professionally and culturally.
We have already been approached by disillusioned formerly independent advisers who want to maintain their impartiality for clients and this will form part of our growth nationally." PQR Financial Planning managing director, Quentin Holland, who will continue as a partner, adds: "It is fortuitous that TPO and PQR join forces in a month when we both collect awards for being in eprivateclient.com's Top 25 independent wealth managers.
"Together we will be a stronger force in financial planning nationally as this deal combines two fabulous firms in a way which can create even greater professionalism and individual success for all those involved. During the next six months we will implement our clear plan for integration, and provide the best independent financial advice throughout the UK."