Pension age to rise from 55 to 57 – How will this affect you?
Following consultation earlier in the year the government has confirmed that it will legislate a rise to the normal minimum pension age to 57 after the 5th April 2028.
The normal minimum pension age or NMPA is the minimum age at which most pension savers can access their pensions without incurring a payments tax charge. This is set to increase from the current age of 55 to 57 come April 6th 2028.
A similar increase was seen in 2010 when the NMPA jumped from aged 50 to age 55 and in 2014 where, following the consultation on 'Freedom and Choice in Pensions,' the government declared it would be raising the NMPA to age 57 in 2028 to coincide with the raise of the state pension age to 67.
The government released a consultation document detailing the change and the rationale behind it, stating that increasing the minimum pension age reflects "increases in longevity and changing expectations of how long people will remain in work and in retirement."
People working in certain public sector roles such as the police and armed forces will not be affected by this pension age hike.
How will the impact of this change affect me?
Given the notice that has been given in the lead up to the change the measure is not expected to have an impact on family stability, although the financial repercussions will depend wholly on the individual circumstances of different schemes.
However, this measure will of course impact those nearing retirement more than those younger, simply as those who are closest to the previous normal minimum pension age will have far less time to adjust and may even find it impossible or impractical to change schemes in order to maintain their original plans for retirement.
How can I plan for this? Can I avoid it?
Aspects of this change may be able to be worked around with careful planning. According to Which?, under draft legislation released by the government, persons who join a pensions scheme that allows access at age 55 before 6th April 2023 will be able to still access their money at that age, even if they will not reach age 55 until after the change in April 2028. So, it's worth checking your policy details to see if your scheme will be affected or not.
If you want to beat the pension age hike, you will also need to consider the possible consequences of switching providers. Early exit fees, losing long standing benefits and changes in investment returns are all difficult factors to consider for what is essentially only a two-year difference in pension access.
If you're looking for advice on your retirement plan or concerned about how these changes might affect you, why not get in touch. We're currently offering all those with £100,000 or more in pensions, savings and investments a free cash flow forecast worth £500.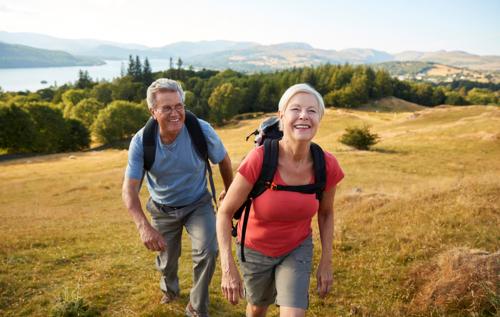 ​