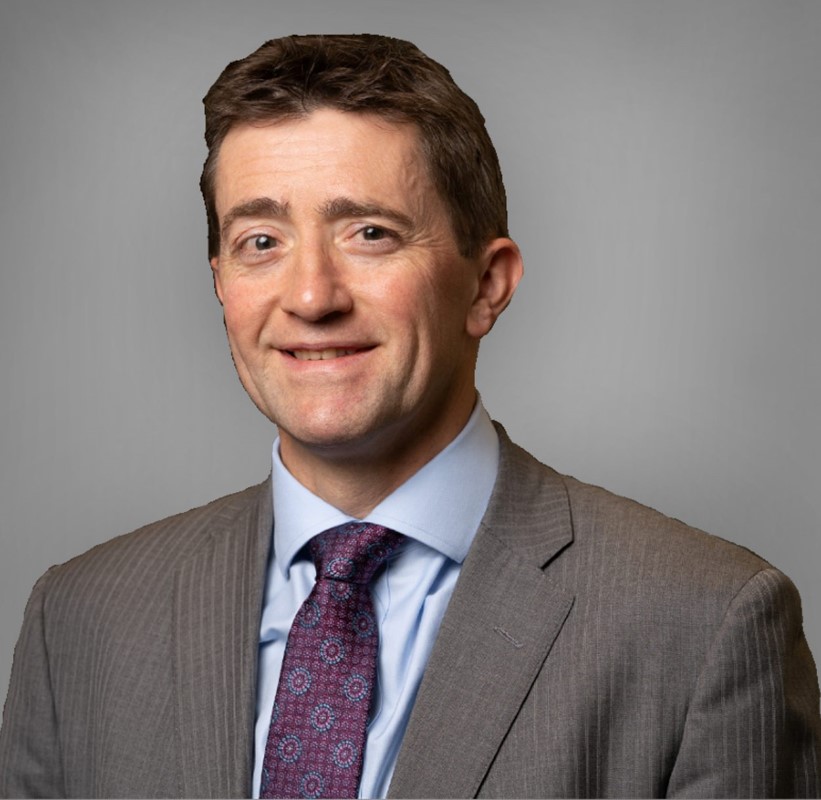 Senior Partner - Chartered Financial Planner, APFS
I advise private clients across a range of planning areas including investment management, retirement planning, personal financial planning, and tax-efficient structures.
My work includes advising families, entrepreneurs, and business owners on financial and legacy planning matters, such as Lifetime Company Planning and the death of a key stakeholder. I also act as an Expert Witness in disputed investment cases.
I look after fewer than 70 families with advised assets of almost £150 million.
I provide a truly holistic advisory service that is guided by my ability to simplify problems and provide solutions with empathy, persistence, integrity, and humour.
My approach to financial planning is one that seeks to demystify and explain complex financial problems, strategies, and solutions in a financial language that can be comprehensively understood by all my clients.
I have vast experience operating within the Media and Entertainment industry, principally looking after a number of high-profile individuals and their families from the world of music.
Get in touch for your free initial consultation
What drives me?
I worked with Chase de Vere Financial Advisers Ltd as a Director for almost 20 years where I established their Leeds office before founding The Private Office with six of my partners in 2008.
In July 2014, I stepped down as Governor at a local, independent school, where I had, for 13 years, utilised my financial and tax knowledge to add value and help guide the school along its journey.
I am also a member of the Country Land and Business Association (CLA) and have a breadth of experience, as well as a keen interest, in agribusiness and the countryside.
Outside of industry-related topics, I enjoy running (slowly), motor racing, being out with my dog and/or three children, country pursuits, and a wide variety of sports – from the touchline.
My qualifications
I am a Chartered Financial Planner and my qualifications are:
Chartered Financial Planner
Associateship
Financial Planning Certificate
Advanced Diploma in Financial Planning
Diploma in Financial Planning
We also have a team of in-house specialists who can help with matters such as safeguarded benefit pension transfers, long-term care or equity release. If you require assistance with these areas contact us today.
​

​

We are Chartered Financial Planners, publicly committed to a customer-first approach and values that align with a professional Code of Ethics.

We'll provide solutions relevant to your needs, maintaining our knowledge through qualifications and ongoing professional development.

This sets us apart from other financial advisory firms and demonstrates our commitment to the industry and our vision and values - to protect and grow our clients' wealth through a service built on the foundations of integrity, confidence and partnership.

Find out more about our accreditations
FCA regulated
The FCA regulates and oversees the conduct of more than 50,000 firms in the UK, which provide financial advice, products and services to retail clients and private investors.
You can view the financial services register to check that any firm is suitably authorised; The Private Office's firm registration number is 789482
> View The Private Office's profile on the FCA Register
You can view my personal listing in the Adviser Directory by visiting the link below, which confirms I am authorised and qualified to advise you.
> View my profile on the Adviser Directory
All the Advisers at TPO undergo a rigorous in-house training and approval process in accordance with the FCAs guidelines. We are regularly re-assessed and checked to ensure our competence and conduct is of the highest standard for looking after our clients.
You can check their qualifications and credentials by visiting the Personal Finance Society's website.
How I can help you
Chartered Financial Planner
I look after fewer than 70 families with advised assets of almost £150 million
Expert in Lifetime Company Planning and the death of a key stakeholder.
Extensive experience within the media and entertainment industry
Advice spotlight
I recently supported a family office investment company refocus their investment strategy. I ensured that their various asset managers were delivering value for money and appropriate return for the risk being taken.
Meet our expert team
Our team members have extensive experience in the UK financial and investment industries. From specialists to support members, The Private Office is home to some of the finest Chartered independent financial advisers in the UK.
What people say about me
VERIFIED REVIEW AT
November 2018, Based in Derbyshire
Robert has advised the family for other 35 years and is now passing to the second generation. In that time he has changed companies but we will always seek his advice wherever he is.
VERIFIED REVIEW AT
November 2018, Durham
Robert and his team are extremely personable and show a real interest in my financial affairs. They are dedicated to ensuring that I am well informed at all times in respect of any necessary tweaks or changes.